Laser Engraving, Signs, & Personalization
We are your one-stop shop for product personalization, branding, and sign making. Our services include laser marking/cutting/engraving, dye-sublimation, coating (Cerakote), plasma cutting, welding, and fabrication. Bring us your project ideas and our dedicated team will help transform them into impressive results.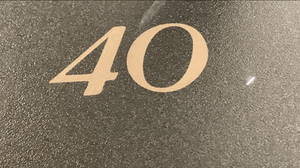 Fiber Laser Marking and Engraving
Our open frame Fiber laser is able to etch, mark, and deep engrave all metals and many types polymers. From small jewelry, tumblers, to travel cases, we can handle nearly any type of project.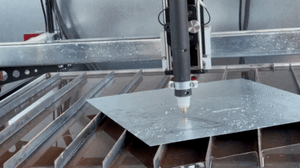 Plasma Cutting
Our plasma CNC machine with water table can process all metals with near laser precision (0.05" kerf). Perfect for cutting signs and any other fabricated items you can imagine.
Laser Cutting & Engraving
We offer Fiber and CO2 laser capabilities to process a wide variety of products and/or materials, including:
• All metal, wood types, glass, ceramic, and stone types.
• Acrylic sheets (Plexiglass) and blocks
• Rowmark colored acylic panels
• Plastics/polymers/polyester
• Foam and rubber
• Knives, cutlery, utensils, coasters, and drinkware (wine glasses, water bottles)
• Jewelry, Firearms, and Knives
• Natural fibers, e.g. leather, cotton, coir (door mats), hemp, cork, and paper
Large Format Printing
We also offer large format color ink-jet and die sublimation printing services including:
• Blueprints (up to ARCH D 24"x36"), also scanning.
• Banners (up to 24" wide roll)
• Printed Wood and Aluminum Signs
• Chromaluxe, ColorLyte, Duraluxe panels/signs (up to 26" x 32")
• Drinkware, e.g. tumblers, glassware, mugs
• Tags, key chains, and magnets
• Decorations and Ornaments
• Placards, name plates, and Business cards
• Textiles, i.e. polyester, nylon, neoprene
• Phone covers, watch bands, mouse pads